NDIS Support Coordination Services in Sydney
You need support that fits you and your needs, not anyone else.
We never use a cookie cutter approach, instead we take the time to understand your individual Support Coordination needs and goals.
We can assist eligible NDIS participants in Sydney, across all age groups, with funded Support Coordination.
What to expect:
First we meet with you – be it face to face, over the phone, video call or via email –  to first ensure you fully and comfortably understand your NDIS plan.
As part of our person centred approach, we then get to know you; your unique needs, goals and concerns.

We have experience with both complex and noncomplex needs, including quadriplegia, paraplegia, incomplete spinal cord injuries, spina bifida, cerebral palsy, intellectual disability, down syndrome, autism, psychosocial disability, and mental health support.
Our approach to Support Coordination
We provide a holistic approach to Support Coordination ensuring we align with your goals, needs and preferences when setting up services. We're not just focused on NDIS funded supports and services, but also on promoting participant choice and control.
Our job is to help ensure your NDIS plan meets your needs and goals for long term outcomes.
Meet Our Team – Sydney Support Coordination, NSW
Our Sydney Support Coordination team may be small, but they are mighty and full of passion. The team work closely with our established Victorian team who provide additional support as needed to ensure that each and every person who accesses our services receives the right approach for their needs. Our team share skills, knowledge, and experience with one another to build each other up and offer our program participants the best possible outcomes for their individual situation.
As demand for our sought-after services grows, we will continue to expand our dedicated team.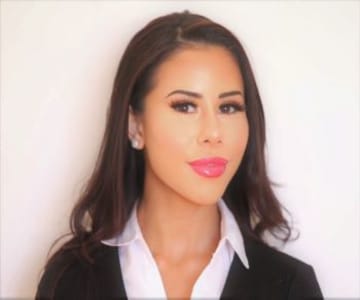 Amie Dirienzo Support Coordinator – Sydney, NSW
Amie loves helping people ensure they can live their life to its full potential. Amie believes everyone deserves to live a life that brings them great joy and happiness, with the right to have choice and control. This has led Amie to a career in the Disability and Community Services sector, a role that allows her to help people every single day!
Amie has gained extensive experience within the Disability industry over the past 5 years, working with high complex behavioural and medical support needs, in multiple group homes, day programs, and high needs medical facilities. Read Amie's story below.